Something to Tide You Over
Well, as of the current moment, I'm working on the

next article

. Unfortunately,

school

is about to begin for me in

less than two weeks

, so if I

don't post

that often,

I'm sorry

. However, I'm sure I'll be able to post a

couple articles

every now and then. If not, I'll instead be posting some

websites

to check out and to

satisfy

our Geeky needs, a couple know-hows, and some

extra content

as well - something like the

previous post

, except not as sloppy. Something like this: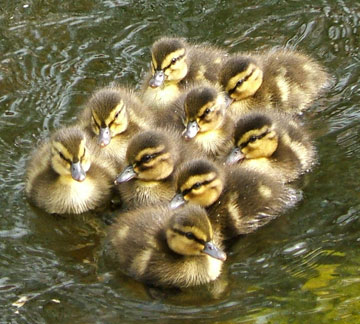 Time Magazine

has listed video blogger

Ze Frank

as one of the

50 Best Websites

on Earth. He combines

current events with witty, sarcastic, satire

. His

randomness and immaturity

seems to part of his charm. If you haven't already clicked the links already offered, do it already. It'll only take a minute or two out of your day.

Also, for

Gaming nerds

and

Kingdom Hearts

fans, you might want to check out Kingdom Hearts: Inverted Hearts. It's a

fan-made game

that pretty much
offers its

non-canon

*
story to Kingdom Hearts. It's graphic are much like the Game Boy Advances, so you

don't have to worry about having a great graphics card

and most of the

requirements are nothing big

, too. What I'm really excited about is the

Chrono Trigger

cross over. I just hope that the creators finish it in time so no... mishaps will cause them to have to shut it down.

For you

Indie

folks, I've come across a Questionable Content

,

webcomic that is
quite witty in its own way.

Marten Reed

, a typically attractive indie boy who's too passive for his own good, is at a bar

trying

to pick up chicks - however, he ends up meeting

Faye

, a sarcastic, dysfunctional indie girl, and who insteads becomes

very good friends

with him. Since the two have met, they've both been through experiences that can be quite...

questionable

. It's a lot of fun to read (even though it does have its melodramatic moments) and has a lot of pop culture and counterculture references in there that'll keep many entertained for hours. Even with the

incomprehensible

Indie-band talks, I still find the Anthropod Pint-size to be so much fun.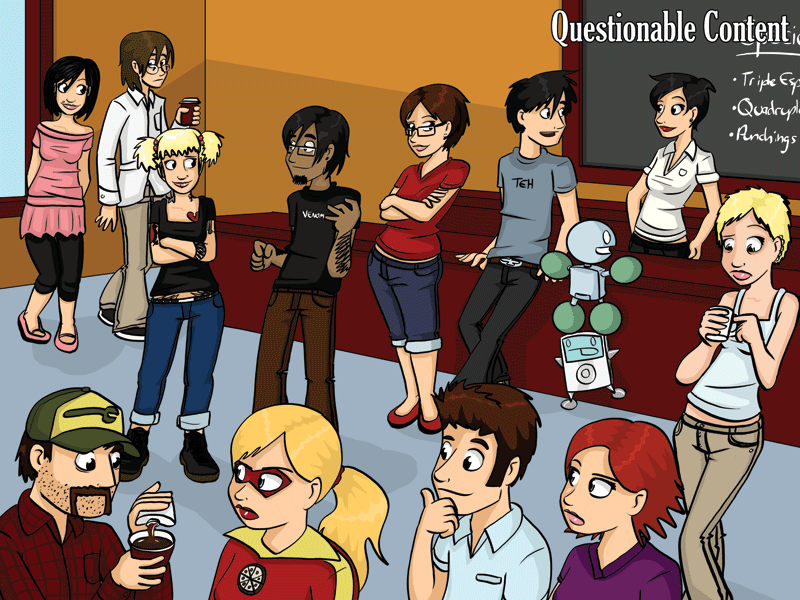 Brainstorming and trying to find the gist of writing,
Henry "Pootie Chang" Pham
*Non-canon: A plot/storyline that is not part of the main story line widely known. It is more of a side story, or what-if tale. The Comic Book Industry
has a lot of Non-Canon stories, such as X-men: Fairy Tales.