The Right Way to Spend My Birthdays

My girlfriend's amazing. Have I ever told any of you guys that? We've been dating for close to a year and nine months - and I can honestly say we love each other deeply. Yes, I realize I'm still young and it's a bit too soon for me to say but goddammit, I love this girl. I've give more thoughts on love, but I'll save that for another day.

Now, I say this because of the things she's done for me. For my birthday, most especially. I finally turned legal on November 6th. I wasn't too thrilled about it - mostly because of the legal responsibility that entails an eighteen year old (just what everybody wants for their birthday). However, my friends did bring up the fact that I can now purchase cigars, cigarettes, pornography of all sorts, and participate in the Lotto. Oh, and who can forget the casino gambling on Indian reservations. So at least I have that going on for me.

Day of my birthday, the Yoh (aka Brian Yoshizaki) and the Sandman (aka Hamdan Chehabi) came by to visit me. We all went out, along with Tristan Schlotz (nickname pending), my dorm-mate - to see Zack and Miri Make a Porno. I quite liked it - leave it to Kevin Smith to make a cutesy romance movie centered around the making of hardcore pornography. With the occasionally shit jokes too. And when I say shit, I mean actual shit jokes - not shitty jokes - like poop. Feces. Eh, you guys get it.


Where was I going with this? Oh yeah, well the sixth of November was anti-climatic. But I was "meh" about it. Didn't really get the opportunity to go out, buy me some Djarums, a Lotto ticket, nor a skin mag. But I could honestly wait for those for another time - I mean, I've waited eighteen years, I can wait out for those a bit while longer.

It wasn't until I came home that I was really able to enjoy the fact that I just turned legal.

Now we get to the reason why my girlfriend is amazing. And why I spent my birthday the Henry Pham way.

Saturday morning, my girlfriend arrived at my house. It's always great to see her again. Surprising - the both of us had quite a rocky road to travel since college has started. Since that has passed, the both of us have been doing really well. Wait - I'm digressing again. Okay, so she arrives at my humble abode where the both of us kind of just hung out. We relocated back to her house to pretty much do the same - then headed down to our "spot," Boulevard Bagels - this little bagel shop that's just right down the street. We shared a garlic bagel with cream cheese - saving our appetite for when we go to Roscoe's Famous Deli (not to be confused with Roscoe's House of Chicken and Waffles). I had an inkling that my girlfriend had something planned over there, but I gave her the benefit of my doubt and feigned I knew nothing at all (knowing my girlfriend, she will argue against that claim).

Lo and behold, I had a little surprise from some of my close friends waiting for me here. It was nice - really nice - to get to see them again. Sam Heitz, Catie Albertson, "Babyface" Paul and Jarett "Jimbo" McElroy from high school, Carlos "The Spaniard" Gonzalez and his other half, Sarah Cevallos, the Yoh, and who can forget my wonderful girlfriend. She planned this all along. It's nice having somebody care about you enough to go through the trouble of contacting your friends and plan something.

Even better, after we all had our meal and parted ways, the Girlfriend and I went out to see Clint Eastwood's Changeling. Amazing movie - great job on the director's part, and absolutely phenomenal acting on Angelina Jolie's part. I had a problem with the script, however. Don't get me wrong, the storyline was great - I just wish the script was written better. It seemed too... uninventive. I mean, it's great - makes the story very easy to follow; however, I'd like my movies to have a bit of a twist in them. The screenwriter just happens to be J. Michael Straczynski who wrote it; he's worked on a lot of television shows like Babylon 5, He-Man and the Masters of the Universe, Murder, She Wrote, and Walker Texas Ranger. He's also a comic book writer; he's written for Spider-Man, Superman, the Fantastic Four, and Thor - which explains the several cliche lines here and there in Changeling. But the directing and acting makes up for the script. Least I believe that. Damn shame Christine Collins doesn't find her child. Though, that really isn't much of a spoiler, to be honest.

Also worth noting, that the movie does take place in California - from Los Angeles, to Mira Loma. Apparently, Mira Loma used to be called Wineville - they changed a name due to a certain... controversy. Well, go watch the movie and see.

Afterward, the Girlfriend and I moved from her house to mine. I love spending time with her. It's great - we never seem to get sick of each others company. Well, I guess after over a year in a relationship, it's kind of hard to.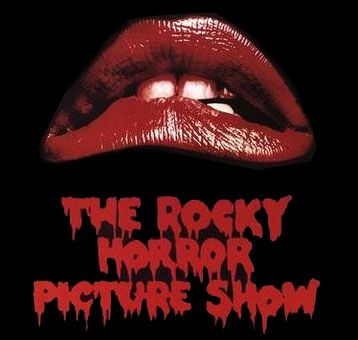 That same night, I went to watch a midnight screening of The Rocky Horror Picture Show over at Claremont presented by Creatures of the Night. I've always wanted to go to a midnight showing of the Rocky Horror Picture Show and opportunity happened to come by. I went and really enjoyed myself - most especially with the audience participation. It's an amazing and unique experience - but most definitely an acquired taste. It's great - soon as Catie, Sam, and I (oh yeah, I went with them) got outside, it was raining. Gosh, I love the rain - it doesn't come by enough. Oh, and I got a pair of shades from Meatloaf that night - I'm keeping it as a good memento.

Oh, that reminds me - the spoils of my birthday!

- Free Coca-Cola shirt from Harkins Movie Theater
- Free pair of shades from Rocky Horror Picture Show
- Cash from the parental units
- A birthday card from the Spaniard
- An AMC gift card from Catie, as well as (see below)
- Cupcakes
- A collage of my time in high school from the Girlfriend

Very meager, not very much, but there's on in particular that I love most especially. The collage - reminds me of the great fun I had in high school. It's true - but cliche - what they say: You don't realize how much you miss something till it's gone.

Overall, I felt like I've had a good birthday weekend. And to make it even better, I'm going to be heading off to Fry's around Sunday afternoon to get me a new laptop... since my other one crashed...

I'm quite enjoying my Birthday Weekend. Sure, nothing exciting or anything but I quite like it - it's... comforting. Oh Gawd. I think I may just be maturing. I'm starting to lose my childhood. I got to remedy this quick - I need to go out and find me some old Power Rangers paraphernalia.